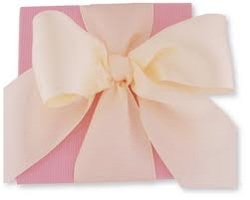 Would you believe me if I told you that you already posses the greatest gift you could ever ask for? Don't get me wrong, that red, embossed patent leather Coach iPad case is a forerunner on my list of the greatest gifts for 2011, and it would sure make me happy! But really, I already have everything I actually
need
that has the power to make me happy. And I always forget about it and take it for granted. It's my breath.
Your breath is an amazing thing. Other than the obvious, that you wouldn't be alive without it, your breath is the
key
to capturing the moments of the holiday season. Our lives unfold in moments. Your holiday weekend/ season unfolds in moments. Peace, calm, and joy (all the things our holiday cards tout) are found in moments. When you catch your breath, you catch the moment.
TUNE IN

"To use your breathing to nurture mindfulness, just tune in to the feeling of it…the feeling of the breath coming into your body and the feeling of the breath leaving your body."
(
Wherever You Go There You Are
, Jon Kabat-Zinn)
With the holidays upon us,
try to tune into your breath when
:
the kids are ripping into their presents. Just sit, watch them, and focus on your inhalation and exhalation for just a couple breaths.
you are standing at the stove preparing dinner. Stir, chop, mix…and focus on your breath. You can be actively paying attention to what you have to do and still catch your breath.
you are sitting in the car en route to your holiday party. Catch your breath, look around at nature, listen to the music on the radio, hold your partner's hand.
you are lighting the menorah. Focus on the flicker of the flame and catch your breath.
you are sipping (or gulping, as the case may be) your wine, coffee, cosmo… sip, breath, sip, breath, sip, breath (and repeat as often as needed)
you are picking up all the shredded wrapping paper off the floor. As you clean, catch your breath.
STEP IT UP
Now, if you want to take your breath to another level, repeat simple mantras when you inhale and exhale. I've already decided that for this weekend my mantras are going to be, (inhale)
"I am still,"
(exhale)
"All is well."
Try it. Make up your own. I promise, you will be amazed at how much these simple mantras and catching your breath changes your relationship with your reality!
ALL IN ALL
As you can see, you can catch your breath in any single moment you'd like. Catching your breath will do 2 great things for you: diminish your stress, anxiety, and worry because you are focusing on the present moment and allow you to enjoy and revel in the ordinary moments of the holidays. In being present for the seemingly "ordinary" moments of our lives, we find the fullness, happiness, and contentment we so desire.
Your breath is your greatest gift.
Happy Holidays!