The other day I was running errands with the girls, and as I passed the local Starbucks, I got a hankering for my Venti Chai-Tea Latte with extra shots of chai. As soon as the, "Ooohh, that sounds good" thought streamed through my head, other nasty little thoughts followed it: "That's so frivolous to spend $4 on a coffee drink. You're not even working for goodness sake! Why do you think you deserve to indulge in such extravagances? Any money spent should be spend on the needs of the family."

Yeah...what the hell! I know! And no, I didn't get my drink (sob..sob). I listened to my negative thinking, and I let it convince me that since I was only a stay-at-home mom, one who didn't earn a penny, was not deserving of a cup of coffee. Well, no more! I'm on to you, oh negative thought patterns.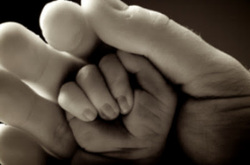 THE HIGHEST CALLING ON THE PLANET"There's no higher calling on the planet than motherhood. We've lost that in our culture." That's from the mouth of Dave Ramsey, ladies! I know you already know this. If you watch Oprah, I know you know this because she says it all the time.

I know it, too. Yet every now and again, I feel…well… worth less as a stay-at-home mom (SAHM).

It doesn't help to read stuff that reminds me of all that I am giving up choosing to stay home and raise these crazy girls. I recently read a frontline MSN article about how much it "costs" to be a stay-at-home mom. The article was all about how much SAHM's lose in income, earning potential, retirement contributions, and a professional competitive edge. I won't depress you with the statistical amount of cash you forfeit with this choice. But I can bet that no matter what price I quote you, the majority of moms who do stay home would say they'd pay that price any day for what they get in return-- time, moments, and memories with their children.

Yeah, yeah. I'd pay it, too (obviously). But that doesn't mean that every now and again thoughts like this rear their ugly head in my over-active brain:

"You could be driving a way cooler car right now if you were working. You should be contributing more to your retirement account. You are missing out on your most important professional years and earning potential. Being on one income is stressful. It feels like we are giving up so much. Do I even do enough with my girls while I'm home? Would they be better off in day-care?"

Changing my Perspective
Well, I've decided that no more will I be denying myself my favorite coffee drink! I refuse to let thoughts that focus on lack, negativity, and loss be my predominant thought pattern when it comes to how I feel about mothering and my decision to stay home. Being a mindful mom means that I am aware of the perspective I hold of myself as a SAHM, and that I need to remind myself every day of my worth.

Just yesterday, as I was scrubbing the toilet, I actually thought, "Ya know, I'm such a good mom. Look at me on my hands and knees. It is important this house is clean for my girls." It was at this moment that I stopped feeling guilty for not playing Polly Pockets and cleaning the bathrooms instead. Cleaning the bathrooms is taking care of my girls. Everything I do, almost every minute of the day is dedicated to taking care of them! It was in focusing on the positive aspects of mothering-- how selfless I am at times, how much I do for them, and want to do for them, that I felt my worth as a mom.

And You?
What about you? Do you have lapses in feeling worthiness as a SAHM and have thus denied yourself accordingly? Have you been denying yourself time away, monthly pedicures, a $3 Cup of Joe, rest time during the day, time out with the girls, or your weekly yoga class? Please understand I am not suggesting your break the bank to indulge in luxuries your budget can't accommodate. But I am saying that as a SAHM, you do bring financial worth to your family. Thus, you are worthy to spend money on.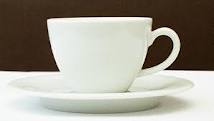 My advice is, keep your negative thoughts in check and reward yourself every single day with some small token of appreciation from yourself toyourself. Doing so acknowledges the simple fact-- you are answering the highest calling on the planet.


Image Sources: www.all-about-motherhood.com/bond-of-motherhood.html and henry-photo.com