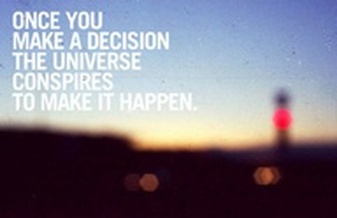 As moms, we thrive on being prepared. I swear, it's in our mothering DNA. Think about how meticulously you prepared for the moment you brought your newborn baby home. When that nesting instinct kicked in, you probably couldn't stop yourself from cleaning every inch of your house (twice), washing, hanging, and folding all those cute little outfits, and rearranging all essential elements--diapers, wipes, onsies, lotions, and an assortment of creams--in the nursery in just the right place.

Now, think for a moment about why we moms do this. Consider the thoughts that underlie the nesting behavior. We want to create a calm, clean, serene environment for our baby to come home to. And, we want to create a relaxing and peaceful environment for ourselves to come home to. The moment we bring our child home, we want to focus all our attention on our precious miracle, not all that needs to be done around us.

In your moments of preparation, (whether you realized it or not) you were lining up energy for that future event. You were "prepaving" it. Your thoughts and actions in the present moment of nesting were intentionally creating a future event to unfold in the exact manner you envisioned.


YOU HAVE THE POWER

When we focus our mental energy on what we DO want to occur in the moments in our lives, we become masterful creators! Think about all the things, circumstances, and moments you have already manifested in your life because you focused your mental energy on creating them. When we realize, 1) we have the power to create the moments in our lives, and, 2) we have knowledge about how to do this, there is nothing we can't manifest.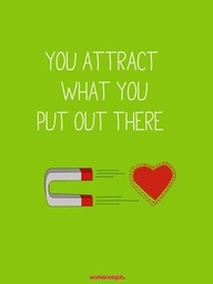 MASTERFUL MANIFESTING MAMAS

There are countless ways you can apply this powerful concept to mothering and get amazing results. Here are some "moments" in mothering where prepaving really pays off:

*the morning rush
*your response to your child's meltdown
*the witching hour (5-6 pm)
*responding to your child's night waking
*nursing
*disciplining your child
*your commute/ shuttling kids to their events (how you want to feel during this down time)
*bath and bedtime (even yours)
*talks with to your teen
*any transition time in the day (nap, bath, bedtime…)

Prepaving is super easy. All you have to do is give yourself a couple seconds (literally, seconds) in the present moment to direct your positive energy about a future event. My favorite time to prepave is right before I go to sleep. After taking some time to be grateful for the events of the day (it's essential to prepave from a positive mental state), I focus my mental energy on specific events of the next day. One moment in particular that I've been really prepaving is my response to my daughter's meltdowns. So at night, I focus my thoughts (i.e., energy) on what I DO want to happen in this moment when it occurs the next day ('cause it will). In my mind's eye, I envision my most graceful mothering self. I see my daughter starting to melt down, I visualize myself kneeling down to her level, looking her in the eyes, listening intently on what she has to say, and then giving her a big hug. Practicing my positive response in my head paves the way for my response in that moment to be exactly like I energized it to be.



YOUR PRACTICE

For many of us, focusing on what we don't want to happen with our kids, our lives, our mothering, etc, has become a bad habit. The first step to breaking this habit is to deliberately and intentionally focus your mental energy on what you DO want to happen. Any positive mental energy you put out, paves the way for your desires to occur. Make "prepaving" part of your daily mindfulness practice. And never forget that as a woman and a mother, you are a masterful creator. You have the power to create your future reality with the thoughts you think in the present moment.

Moment by moment we create our lives, our selves, our kids, and our experiences with the thoughts we think. Harness this power and make it work for you, not against you!