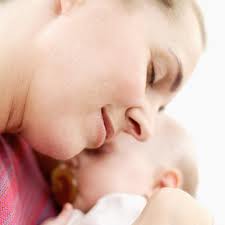 THE POWER OF ATTENTION
I'll never forget what I felt the moment I heard my daughter's very first cry. With that tiny little wail, I felt this powerful, primordial pull to attend to her immediately. The moment the nurse placed her in my arms, and she calmed down, I witnessed the power of my attention.


Fast forward 4 years. With the craziness of life, I often forget about the magical powers of my attention. I forget that providing my daughter with my attention is as important as providing her with food, water, clothing, and shelter. While these basic needs are fundamental for her physical growth, my attention is fundamental for her spiritual growth.

In reality, she asks me for so very little. Just attention. In reality, when I give her my undivided, focused attention, I give her so very much. I give her unconditional love, approval, acceptance, and validation.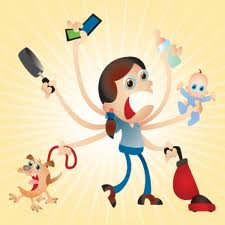 ATTENTION deficit PARENTING
As our lives pick up speed as our children grow, it's easy to slip into attention deficit parenting. When we divert our attention in 50 different directions every single day, our attention gets scattered. We lose focus, control, and concentration.

The paradox is when our attention is everywhere, it's actually nowhere in particular. When our attention is nowhere, we lose our power to be present to our kids. Our attention connects us to the present moment. Being in the present moment connects us to our kids.

You know you have slipped into the mode of attention deficit parenting when you hear your kids, but you don't really listen, when you see them, but they don't feel seen, when you hug them, but you don't really feel them, or when you are present to them, but you are not really there.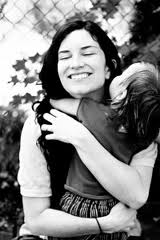 ATTENTION surplus PARENTING
We have a greater capacity to give our children our full attention when our minds aren't cluttered with thoughts about everything we have to do. A cluttered mind = mindless mothering. Mindless mothering happens when we are not present in the moments with our kids because our attention is focused on what we want to get done next. This is how we miss precious, fleeting mothering moments. Every moment missed is a missed opportunity to use the power of our attention to demonstrate love, acceptance, and validation to our child.

If you want to focus your attention, you must know your focal point-- your values. When we're not aware of our core values and highest priorities, our mind thinks everything is of equal importance. Thus, it attempts to divert its attention in every direction.

Now, I'm going to go out on a limb and guess that spending quality time with your kids is at the top of your priority list :). I am guessing there are not too many things more important than showing your kids you love them and that they are worthy of your love. Getting clear about our deepest values allows us to focus our attention intentionally.

Start by focusing your full attention on the "little" moments with your kids. The next time you are tying your child's shoes, saying prayers before bed, brushing their hair, hugging them when they are having a meltdown, embracing them after a long day at school, smiling at them as you catch their glance, do these things with your full and deliberate attention. Be 100% present in that (sometimes only 5 second) moment. They'll feel the connection. That's the power of your full attention. It's not the quantity that matters, it's the quality.
YOUR MINDFUL MAMA PRACTICE
Just remember, paying attention takes practice. Let me repeat…paying attention takes practice!

Start your practice by paying your full attention to your kids in those "little" moments throughout the day. For it tends to be the culmination of the little moments with our kids that make the biggest impact.

Be intentional with your attention. Be deliberate. Mother with the awareness that your attention has magical powers! It has the ability to energize your child with unconditional love, acceptance, validation, and worth. Through your attention, you have the power to give your child everything they'll ever want and truly need.