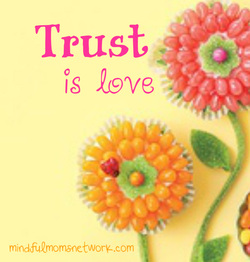 LETTING GO OF CONTROL
It's true. Sometimes not being in control is the most beautiful thing in the world. Why? Because fear fosters control. And every single time we release the power fear has over us, life becomes beautiful!

Think about those times you've tried to control situations in your life or in your child's life. This impulse to control stems from the fear of not wanting something to occur or from wanting to protect yourself or your child from experiencing pain, hurt, or disappointment. Control and manipulation are not derivatives of love. They are derivatives of fear. Each moment we live our lives or mother from a place of fear, we unintentionally impede the flow of love from emanating from us out into our lives and towards our children.


LOVE is the opposite of fear. TRUST is the opposite of control. Every time you make the conscious decision to trust yourself in your mothering, trust your child to do something for herself, or trust this moment to be perfectly placed in your life, you become a shining beacon of love (kinda like a lighthouse that projects light out into the foggy night). This is the beauty that arises when you allow yourself to not be in total control of every single aspect of your life or your child's life.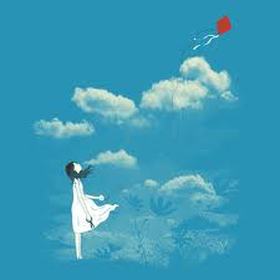 CHOOSING TRUST
"A wise mother does not unnecessarily interfere with her child's life. Your children have their own process-- their own thoughts, feelings, and reactions-- which must be allowed to unfold. If you do not trust your children's process, your children will not trust anyone or anything. Your confidence in them builds their confidence in themselves."
(Vimala McClure, The Tao of Motherhood)

Being aware of our habit (and egoic desire) to control is important to mindful mothering. It's only in this awareness that we grant ourselves the ability to make the choice to let go of just the right amount of control at just the right time. Trust yourself as a mama, and you'll instinctively know when you should allow your child to rely on himself in certain situations.

When it comes to our kids, each time we make the choice to trust and not control, we allow our child's confidence and self-pride to grow. Self-confidence is the bedrock of trust. When we believe in ourselves and our abilities, we trust ourselves. It's only when we truly trust ourselves that we can then begin to trust other people and the moments of our lives. When you LET GO of control, you ALLOW for your child's confidence to grow.
YOUR MINDFUL MOTHERING PRACTICE
Trust is an expression of divine love. This week in your mindful mothering practice, pay attention to your urge to control. When that urge strikes, draw your attention to the fearful thoughts that underlie it. Choose to think a different thought. Remember the beautiful tradeoff that occurs every time you choose trust over control. Trust instills confidence, love, and hope-- in your child, yourself, and the moments in your life. And just like your mindfulness practice is built by small actions over time, so is trust.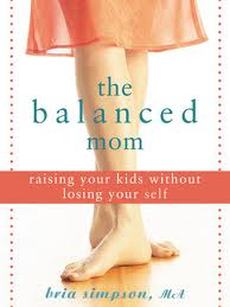 As a community of Mindful Mamas, we want to know:

How have you let go of control and trusted
your child recently?
How have you let go of control and trusted
yourself recently?

or...

How have you let go of control and trusted
a moment in your life recently?

Drop us a line in the comment section below and inspire us! You'll be entered in a drawing for a FREE copy of one of our all-time favorite mothering books, The Balanced Mom, by Bria Simpson. Gotta love a giveaway!!!