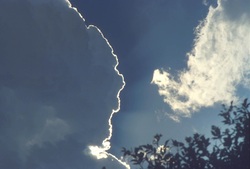 It's that time of year…cold and flu season. And this year, they are predicting it to be bad. Yep. Didn't need to read the headlines to know this one. 4 of the 5 of us in my own family have it at this very moment.

That said, I've been practicing my mindful mama techniques like mad! Here are my favorite 4 that will make your next run-in with sickness more manageable and (believe it or not) actually bring out your most fanatically calm and compassionate mindful mothering self. (Seriously, we mindful mamas are masters at making the most out of difficult situations!)


1) SWITCH out of guilt mode
Upon hearing that first cough, feeling that hot forehead, or hearing the dreaded, "Mommy, my stomach hurts," notice if your mind goes to guilt. I've noticed my tendency to beat myself up for my kids getting sick. That first cough sets my mind into action; I immediately chronicle all the recent places I took them: the gym child care center, the indoor community play structure (aka-- the McDonalds play structure on major steroids), or the moms group with all the kiddos running around where they most likely picked up the bug.

Just notice when you are tempted to take responsibility for stuff that isn't your fault. We know it's not realistic to live in a bubble, and our kids are going to be subjected to germs no matter how much we attempt to avoid it. So if your thoughts go to guilt, a mindful mama switches them around to a more realistic and productive thought: "This just makes their bodies stronger." It's true. Challenges in our lives make us emotionally more resilient and sickness in our bodies make our bodies more resilient. Seek the silver lining here, mama.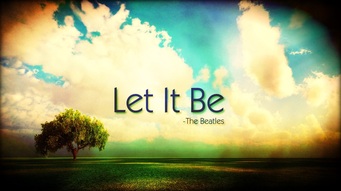 hi-bitmag.com
2) SURRENDER to the moment
This may be the hardest for moms to do. It takes incredible mindfulness and awareness to let go of our everyday, high expectations for how things "should be" in our mothering and allow them to be as they are, especially when our kids are sick.

If, for days on end, your child has been in their pj's (you, too for that matter), has had nothing to eat but popsicles and ice cream ('cause that's all that feels good on that sore throat), and has watched unlimited television (because that's the only activity they can muster the energy to do), LET IT BE.

Notice when your thoughts start to resist the present moment and shift to how you think they should be. As you notice them, let them pass like clouds across a blue sky without emotionally reacting to them.


3) SLOW DOWN the speed of life
When anyone in the family gets sick, it's such a good time to get back to basics. During these long days of caring for your sick child, continually ask yourself: "What's really important right now?"

As a mindful mama, notice your temptation or desire to keep pace with your "to do" list. Your child will most likely be calling out for your attention every 30 seconds, and if your mind is situated on getting other things done, you are going to get very frustrated, and may inadvertently take it out on your child.

Finding your focus--comforting and caring for your child-- will help you acknowledge the fact that you may not get much of anything else done in the next several days. You might just notice that this break is kinda nice. It's a great reminder that we tend to do too much anyways.


4) STOP and take a break
How long does it take you to hit your wall? You know, the "I can't take this anymore" wall. We all hit our walls at different times (I think I lasted about 3 days before I hit mine this time). We all have breaking points. Pay attention to yourself and how you feel. Your body will give you cues that you need to rest.

Caring for a sick child takes constant attention, compassion, and kindness. Maintaining this level of attention is really, really hard day after day, sleepless night after sleepless night. You simply must give yourself permission to take a break! We can't maintain the levels of compassion that our children need when we are totally depleted. Do anything, something other than caring for someone else, for some part of your day. It will help you to remember the most important mindful mama mantra of all: This too shall pass. It always does. Repeating this mantra at 3 am as I respond to the cries of my sick child really helps me mother in the moment.

Being mindful during stressful times like our child's illness, we are able to give them the ultimate medicine-- attention+love+compassion.