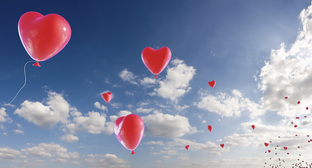 bevbarnes.com
Visualization is such a fun way to approach life. It allows us to focus time and attention on the positive things that we want in our daily lives, thereby NOT focusing on what we don't want to occur. THIS is how we create the lives of our dreams, ladies! My tip for you today has to do with four essential steps that can help you bring any dream to life.

So, pick a dream... any dream you've been thinking of lately, and hold onto it for a moment. Or start small, if you wish. You can imagine a phone call, a kiss, a flower, or a bubble bath.

Visualize It!
The first step is to visualize your desire. This is the fun part! Take your dream step by step and give it pictures! Whether you create a vision board, write your vision down, or simply think of your dream using vivid mental images, this step is all about using your mind to consciously create. And don't be afraid to visualize often! This is not an obsessed preoccupation with your desire, necessarily, but a chance to cement your dream in your brain by spending some "quality time" with it.

Spend a couple moments now assigning 2 or 3 different mental images to your dream. Make them joyful, colorful, delicious, pleasantly scented, seriously...anything you want! Just make sure they're full of "you"! Now... take a few deep breaths, close your eyes if it helps, and then begin to visualize your picture sequence.
Energize It with Emotion!
The next step is all about the energy and emotion we can give to our dreams. If this sounds hard to do, just think about it this way... think of an example of when you DON'T want something to happen (e.g. like situations when we think our children are about to injure themselves, and we DON'T want it to happen!). Think about how quickly you give this situation a picture in your mind and a VERY STRONG emotion. You instantly picture what you DON'T want to occur and fear floods your system. See, we do this all the time! Attaching a strong emotion to a situation is one technique your short term memory uses to remember that experience for the future. Except, we mostly (unconsciously) envision images and experience emotions that we DON'T want to occur. Now simply reverse it and apply this same principle to your dream.

Take in some deep breaths. Pull up the images of your dream that you created above, then think of how you will feel when this dream is fulfilled: joyful, relieved, accomplished, perhaps? What will your body experience once your dream is fulfilled: relief, relaxation, health? What will your mind experience: assurance, stillness, contentment? What will your heart experience: peace, happiness, love? And what will your spirit experience: tranquility, connection, oneness? These thoughts energize your dream with emotion and will bring it to life. Creation of our dreams and desires takes having an awareness of what we DO want to occur. This is mindfulness in action! Spend time with the images of your desires and hold them steady in your mind. This will bring them about, and quick!

Release It!
The third step has to do with surrendering to the truth that "anything is possible." Once you create your visualization and energize it with positive emotion, you must then release it with the faith that it will eventually come to you. You deserve your dreams and desires, and the sooner you realize this the sooner those dreams will become a reality in your life. Holding on too tightly to things is not the best way to keep them safe and sound. As any mom who has struggled with their child starting kindergarten, playing outside by herself, or leaving the nest for college knows, if you grasp too tightly with your heart, then what you want is ultimately pushed farther and farther away. The same is true of our desires. When we feverishly grasp at them, worry and fret about them, it sends a signal that we are not yet aligned with our dream... as if we're not quite ready for it to happen. Many times I catch myself grasping at the idea that I can control my 4 year old's every move. When she (not surprisingly) does not act accordingly, I feel frustrated and like a failure as a Mom. My mind says, "I know what's best for her... if only she'd listen to me on this!" I grasp at the notion so tightly that I ultimately create a conflict and the situation escalates. When I stop, take some deep breaths, smile and release, then I can get back to dealing with her mindfully and lovingly. Win - Win.

A release of your desire will help to bring it about more quickly. Prayer is the tool I use most often to release dreams and desires. Writing is also a wonderful tool for releasing.
Allow It!
The final step is to allow it. "Now what are we allowing here?", you might ask. This step is about being open to new situations, new people, new ideas (and serendipity, in general) to occur in your life. This will allow you to take advantage of opportunities and insights that will come your way as your dream begins to manifest in reality. As things begin to occur in line with your desire, a few things can happen:

1. you allow it and thereby hasten the manifestation
2. you doubt it, doubt yourself, doubt your worthiness, doubt the messenger, etc. and thereby slow down the manifestation
3. you deny it, and thereby push away your manifestation as if to almost stop it all together

No worries, though. All of these options are perfectly normal and we've all done all three of them throughout the course of our lives! If you find yourself doubting or denying, you can always stop and choose to allow in that moment. It's never too late to make a different choice and allow life to flow. What you want to begin developing here is an allowing spirit that is open to new experiences and opportunities. Unfortunately (or maybe fortunately, depending on how you look at it), we cannot always create the exact way our dreams and desires will materialize. Hope, faith and trust are states of being that can help in developing a spirit that is open-minded and unlock the door to allowing the dreams you create into your life.

You Deserve It!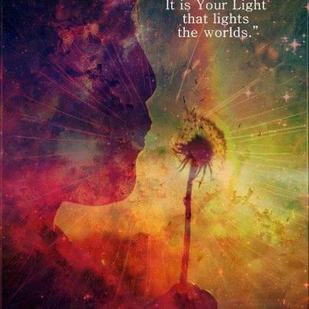 the attitude of gratitude
Drawing our dreams toward us takes mindfulness, time and attention. However it is a pretty exciting way to spend our time here if you think about it! Visualization is also easy and ultimately deeply rewarding. We deserve to live out all of our dreams and desires. Each and every one of us here on Earth. Think of what we could create if we each visualize, energize, release and allow the deepest desires of our hearts into our lives. It will be truly beautiful.

<3 Caroline

PS: If you have a favorite tip for visualizing go ahead and share with us below. We'd love to hear what moms are doing to bring dreams to life for themselves and their families!