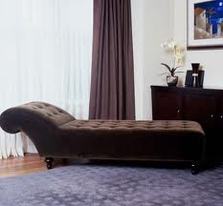 ON THE COUCH
I agree with Bréne Brown when she says, "You know who you are when you call your friends and say, 'I think I need to see someone.'"

Let's just say, I know myself very well. So there I sat on my therapist's couch, gaze down, fiddling with my scarf, confessing, "I feel foolish for even being here," I said."I really have nothing to complain about. I have my health, my husband has a job that allows me to stay home, and my girls are healthy and happy. I should be happy, right?"

She just sat in silence, not giving me what I secretly wanted-- any verbal or nonverbal validation of my line of reasoning.

"The worst part," I rambled on, "is that I know all about mindfulness." (Oh, yes. She was well aware of my passion project MMN!) "I study it. I read about it all the time. I watch my thinking, and I'm just seeing a bunch of unhappy, angry thoughts. I can't think my way out of this."

Like any really good therapist, she still didn't say a word.

Two seconds later, wanting to fill the uncomfortable silence with something…anything… I said, "Ya know, I just have a hard time accepting that this is my life. I want so much to be different."

That's when she smiled. "You may know a lot about acceptance, but maybe you are not actually practicing it in your life," she said calmly.

Then I smiled. That's the moment it clicked.

So there it was-- my AHA!! My anger, anxiety, and general discontent was a result of wanting things to be different than what they were.

"Now what," I thought? It was painfully obvious I needed to start practicing acceptance, like pronto, but I didn't have the first clue how to do it. How do I accept things, people and situations that seem totally unacceptable? Isn't acceptance just giving up? Won't acceptance simply keep me stuck in the undesirable situations that I am trying so hard to get out of and avoid?

These were all questions I immediately sought to answer the second my session was over. So for the next 4 months, I made a commitment to truly do this acceptance thing; practicing it in as many moments as I could... every day. And this is what I learned….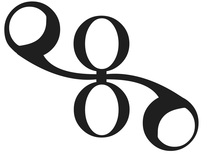 1) ACCEPTANCE is not what we think it is:
Our egos trick us into thinking that acceptance means defeat, total resignation, and failure. When we unconsciously believe that acceptance is weakness, giving up, or condoning, we want to resist what is. Our egos want us to think that acceptance is the way of weak because the moment we truly accept a situation, person, or event, we no longer have a negative emotional reaction to it. Our egos are rooted in fear, doubt, anger, and resistance-- our negative emotional reactions. Cease reacting (as in unconscious, habitual reaction), cease ego's control.

Acceptance is the act of incredible, conscious, compassionate awareness.


2) RESISTANCE never leads to positive change:
I used to think that if I resisted (got mad and angry) about things that I found unacceptable, that would lead to positive change. But every time I have yelled at my daughter to stop crying, she just cried harder and longer. Never has punishing my body with intense workout regimens and restrictive diets ever brought about a healthy self-image and love for myself. Never has pressuring my husband to get a different job or be something other than he was motivated him to change. If anything, all the negativity, resistance, and anger I infused in each of these situations only created bigger problems.

We teach our children about the power of acceptance all the time! Every time our kids are fighting, you say to the one being taunted, "Just ignore your older brother. The minute you stop reacting to him, he'll stop pestering you." For you know the longer your little guy whines, "stop it, stop it," to his older brother, the longer (and with increased gusto) the older brother keeps up the pestering.

We think that our resistance will create positive change, yet it never, ever does. In fact, when resistance doesn't create that positive change in our lives, we tighten more and attempt to control harder! The more we tighten and control, the more we narrow our mental focus (as in, we obsess about what we don't want) and the less we are able to get out of our heads and see other possibilities for positive change.

What we resist persists.


3) ACCEPTANCE is not emotionally reacting (which allows you freedom to choose your response):
When my child is throwing a tantrum, and I don't react with anger and frustration, I practice acceptance. When I am calm, I see a whole host of other options for responding that I never saw when I got caught in my anger. In my calm response, I kneel down, look her in the eyes, and give her a hug. She stops the tantrum almost immediately.

When I see another mother living the life I dream about, and I don't react with critical self-comparison and envy, I practice acceptance. In my calm response, I see how much I already have in life. I feel gratitude for the life I've created, and I'm inspired and motivated to evolve and grow.

Non-reaction is always the best action.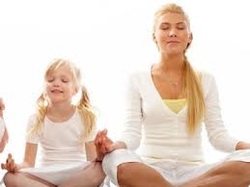 MINDFUL MAMA PRACTICE
Mindfulness and mindful mothering is all about expanding our perception of things because an expanded perception empowers us with options. When we expand our perception, people, situations, or events, no longer need to change for us to be happy because we have the power to change our thoughts about them. The most direct way to expanding and changing our perception is through acceptance-- non emotional reaction.

Resistance arises when we direct massive amounts of mental energy towards wanting things to be different than what they are. When we do this, we focus on lack; we focus on what's missing. The result is missing all the things (people, events...) that are really the most important because we get so caught up in negative emotions that always end up disconnecting us. You can harness the tremendous power of love and positive energy by practicing acceptance. I have a sneaky suspicion you will find that the moment you choose to not emotionally react to those seemingly "unacceptable" situations, they will change right before your very eyes.

Jen