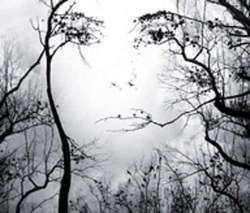 fineartamerica.com
Have you ever noticed a smile silhouetted in the clouds? A tiny heart-shaped rock as you're walking along? Maybe you see a bouquet of your very favorite flowers in a shop window, or a colorful wall mural catches your eye as you're speeding by in a taxi. When you're in a bad mood and all in a frump about something, have you ever witnessed how your child will laugh at the silliest, most preposterous things and you can't help but smile? These seemingly small, insignificant things are there for a reason. They are quiet little reminders of happiness, and they are there just for you. If we take notice, these little happiness markers can also be powerful tools on our journey toward a life filled with appreciation and gratitude.
Gratitude is a state of being that has been scientifically linked with countless positive health and emotional benefits. In his essay,
Why Gratitude is Good
, Robert Emmons of The Greater Good Science Center (GGSC) at the University of California, Berkeley lists the many, many, MANY reasons why both spiritual leaders and scientists alike condone a heartfelt gratitude practice in daily life. Studies at GGSC have found that the benefits of practicing gratitude consistently can include: a stronger immune system, longer and better quality sleep, higher levels of positive emotions, and an attitude that is more helpful, generous, compassionate and forgiving overall.
There are obviously numerous incentives to practice gratitude, so why is it still so darn hard to do sometimes?! Two reasons:
First, sometimes it feels so good to be in a bad mood! If you'll notice, it is energetically easier to be mad, resentful, or disappointed at the outset of a negative situation than it is to search for what is positive about it. This means ...argh!... putting mindful attention into seeking out what is good and happy about the moment. However, it takes a LOT MORE energy and effort to stay in a bad mood for a prolonged period of time than it does to leave it behind and move on. Therefore, why not expend a little extra energy at the very beginning and find something to be grateful for... some "hidden happiness" that is just waiting to be discovered? And as we all know, the more energy we have in the moment, the more we're able to enjoy it with our kids!
In his article,
Taking in the Good
, Psychologist Rick Hanson explains in three simple steps how to
"foster positive experiences"
and, in particular, how to allow your positive experiences to sink in
"so they become a permanent part of you."
The benefits of gratitude also have a special benefit for the little ones in our lives. Hanson notes, "
...taking in the good has a special payoff for kids at either the spirited or the anxious end of the temperament spectrum. Spirited children usually zip along to the next thing before good feelings have a chance to consolidate in the brain, and anxious children tend to ignore or downplay good news."
Being grateful for life's little joys is such a simple, yet powerful, gift we can both model for and give to our kids each and every day.
And secondly, gratitude has a BIG impact on our attitudes when it is practiced in the raw, spontaneous moments of our daily lives. This is where those little, serendipitous reminders of happiness come into play. As we give little signs of happiness our attention and recognition (the smiley face bumper sticker on the car in front of us, a warm hug from our child, a feather floating on the breeze, the sound of a baby laughing, I could go on and on...) we can stop, savor the moment, say a prayer of thanks if we're drawn to, and practice gratitude right in the moment.
So the next time you're in a mood, having "one of those days," or feeling overwhelmed with an over-packed schedule; try looking for a simple reminder of happiness in the moment. It
will
be there and it was put there just for you.
<3, Caroline