So, I am just like you. I am pumped about the potential of myself in this new year!!! But, I want to be successful. I really, really do. No more empty promises to myself. Thus, in true graduate school fashion (like I say, old habits die hard), I researched "how to keep my new year's resolution."

I stopped my research after reading my first hit~ a piece by Forbes magazine. Everything they said not only resonated with me but aligned perfectly with the core philosophy of Mindful Moms Network! Guess we must be on to something...

1) Get Specific and VISUALIZE: Yes… they said to visualize! Set a specific, tangible resolution and then"visualize what good will come when your goals and desires are met. What does it feel like? What does it look like" (Forbes, 2012)? They recommend picking a positive mantra about that goal and then repeating it often to keep yourself motivated. Hello-- visualization and mantras-- we're mindful mamas, we got that s* down! So get busy constructing a couple specific goals in different areas of your life (personal, mothering, marriage, health, etc.), write them down, and create some great mantras to post around your house or in your journal and start visualizing your destiny.

2) Make Time: Again, as mindful moms, we know how essential it is to make time for ourselves. Forbesmag reminds us to set aside ample time to achieve our resolutions. I know, I know, there is never enough time. But remember, there is always time for what you deem to be important. YOU are important. Make the time.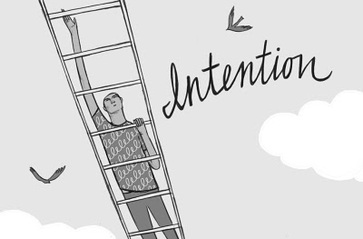 3) Move Past Doubt: "Keep tabs on how often you 'unset' your goals with your thoughts" (Forbes, 2012). It really does always come down to our thinking, ladies. Our thoughts either serve to manifest our goals or derail them. Okay, love this next line in the article: "If your thoughts don't support you or your goals, let them go-- they're not doing you any good. Replace them with your positive mantra, instead."LOVE that. If you've been reading our blog for a while, you are getting pretty good at this.

4) Get A Partner: "Having a group, partner, friend, or professional to encourage you can be a great way to keep you going" (Forbes, 2012). As women, we are social creatures. So tell a couple close friends and/or your spouse about your resolutions for the new year and the new you. They will provide you with support, and you will provide them with inspiration. And remember, Mindful Moms Network is your on-line support group!! Everything we do comes from our heart and is dedicated to encouraging and inspiring you to meet every single goal/ dream you have for yourself this year and beyond.

5) Be Still: "You're more likely to slip on your goal when you're stressed and overwhelmed, so spend time every day to getting out of your thoughts and reconnecting with yourself" (Forbes, 2012). See, we're not just making this stuff up, moms. Forbes magazine is also telling you to reconnect with yourself everyday! We at Mindful Moms couldn't agree more-- "the more practice you have being still and calm, the more present you'll be for each step of achieving your goals."

All in all, making your resolutions a reality means deliberately setting positive intentions/ goals that align with your inner-truth, watching your thinking for negative thoughts, making yourself a priority so that you can find time to be still, and talking to your girlfriends. We'll be talking to you!

LETS DO THIS!